The only award recognizing the A/E/C firms that deliver a truly exceptional client experience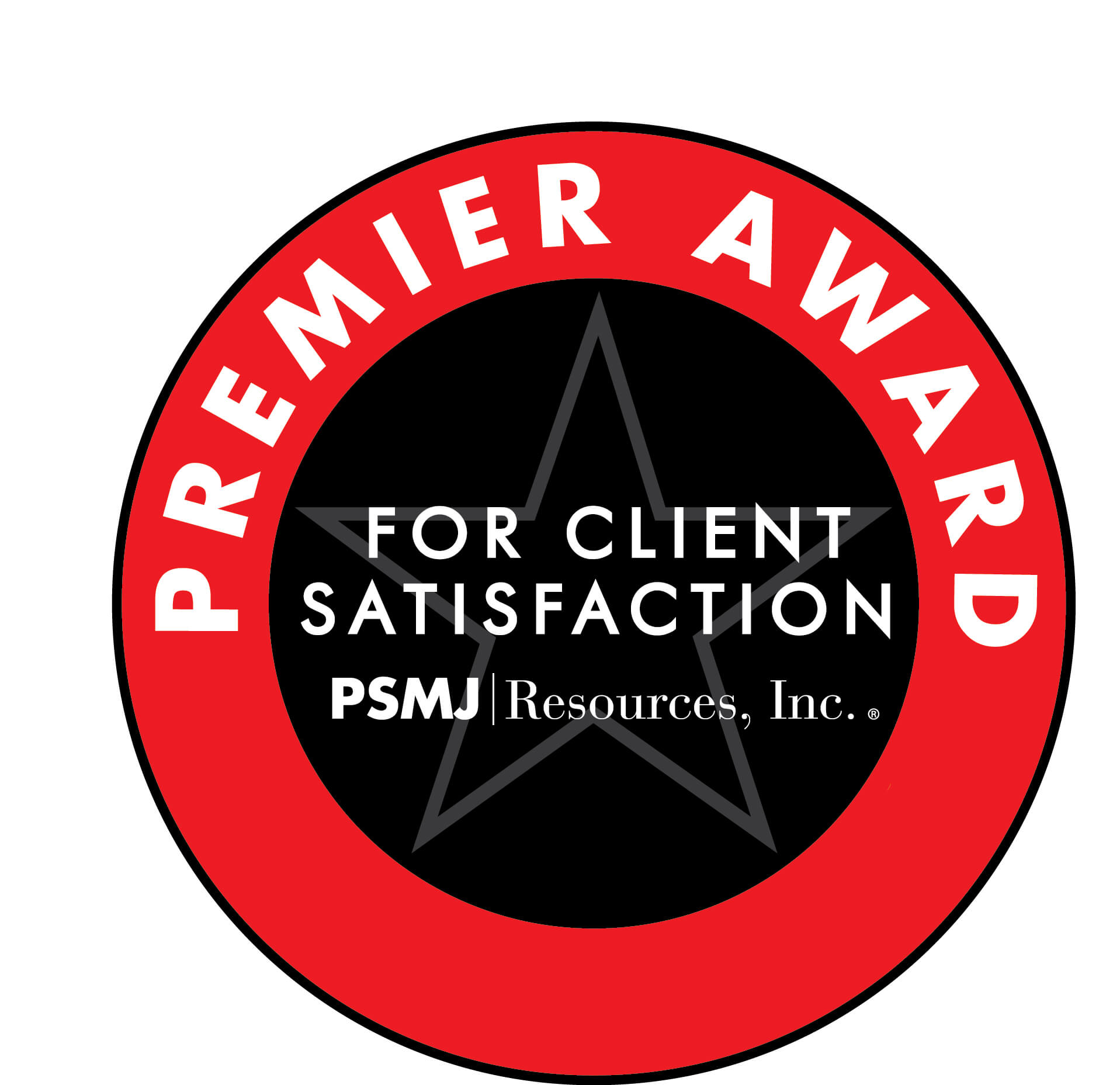 Now more than ever, it isn't your experience that matters as much as it is their experience!  Where your firm's deep technical experience used to be a key differentiator, many clients will now assume (rightfully so or not) that all A/E/C firms bring sufficient technical experience to the project.  They are looking for you to differentiate your firm through a client experience that is head-and-shoulders above your competition…rock-solid communication, predictable budget and schedule performance, etc.
Of course, it is easy to say that your clients get nothing but the best from you, but how can you prove it?  Beyond testimonials or references that are always carefully selected because they will say the right thing.  What if there were a robust and recognized award that underscored your commitment to a top-notch client experience?  There is!

How Can Your Firm Be Eligible for the Premier Award for Client Satisfaction?
Entering to win our Premier Award for Client Satisfaction is as easy as purchasing one of our cost-effective client feedback programs.  Each summer, we select the top performers from the A/E/C firms that have purchased and participated in a client feedback program.

Get Recognized for Your Success!
Winning the award is great, but just going through the client feedback program is a valuable way to get objective and actionable feedback from your clients…the sort of stuff that they say (good or bad) when you aren't in the room!  In fact, we often hear from your clients that the fact that you are even asking for candid feedback is impressive.
But, winners get powerful benefits that you cannot get anywhere else!
Every year, we recognize the Premier Award for Client Satisfaction and other award winners at our annual A/E/C THRIVE conference – a gathering of hundreds of A/E/C firm leaders from around the world. The awards party is an event that can't be missed and where you get the chance to bask in your firm's deserved glory! In addition to the award recognition at THRIVE, you get the VIP treatment with a breakfast session reserved exclusively for Premier Award for Client Satisfaction and other award winners (a great community of like-minded and high-performing A/E/C firm leaders!) to share war stories, best practices, and more.
Of course, winning the Premier Award for Client Satisfaction also gets you great exposure when we announce the inductees through press releases, social media posts, and more. We also provide you with a media kit (including award logos) to make sure that you don't miss out on a chance to leverage this award on proposals, your website, and elsewhere.
Wouldn't it be valuable if there was an easy and cost-effective way to:
Stand out from the competition to win more work
Make your firm more attractive as a merger or acquisition seller
Give your firm credibility as a merger or acquisition buyer
Attract top-notch talent to your proven client-centric culture
Avoid the race to the bottom on fees because you deliver higher value
Get clients referring you more work because they know you value their feedback
And much more
We want to make it as easy as possible for you to uncover what your clients love about you (so you can give them more of the same) as well as uncover any problems or challenges that might be just under the surface. The feedback you receive will let you quickly take action (as needed).  Contact us today to learn more about our client satisfaction surveys and to find the package that is best for your firm!