Thursday, October 5, 2023, 1:00 PM – 2:00 PM
Presented by Kelly Stratton, Founder, Quire
The business benefits of evolving beyond Microsoft Word and automating your technical report writing process have been proven over the past decade. If you haven't done that, you're already behind. What is not so obvious is how essential analytics tied to your technical report writing can be to help you get better and better over time at this core business process.

Learning Objectives:
• Improved efficiency – Analytics can identify inefficiencies in the report writing process by highlighting writers or report types that take longer than expected. This allows the firm to optimize workflows.
• Smarter resource allocation – By understanding how much time each report type takes, you can better plan capacity and assign the right writers to each report. This improves scheduling.
• Cost savings – By streamlining and optimizing the report writing process, you may be able to reduce staff time spent on writing and realize cost savings. The analytics help quantify these savings.
• Benchmarking – The editing time metrics allows you to benchmark writer productivity against yourself and others in the industry and set goals around report turnaround times. This can drive continuous improvement.
• Billing optimization – For client-billed reports, understanding precisely how much time was spent allows you to justify and optimize billing rates.
• Identification of training needs – The analytics may reveal certain writers or report types that require more time. This indicates potential training needs to improve efficiency.
• Increased value – By getting reports done faster and more efficiently, you are able to provide more value to clients through quicker turnarounds and potentially lower costs.

About your presenter:
Kelly Stratton, Founder, Quire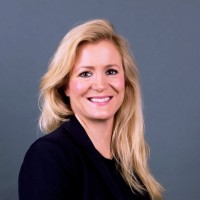 Kelly L. Stratton, Founder of Quire, is a seasoned professional with extensive experience in the environmental consulting industry. Under her leadership, Quire has become a leading provider of cloud-based technical report writing software, revolutionizing report creation in numerous market places. With a background as an environmental consultant and a track record of driving strategic initiatives, Kelly is dedicated to automating report processes, reducing writing time, and boosting productivity. She holds a Bachelor's Degree in Civil and Environmental Engineering from Penn State University.