In just two days in a business meeting facility (IN-PERSON OPTION) or over six virtual sessions of two hours each, (LIVE ONLINE OPTION), A/E/C Principals Bootcamp covers everything you need to advance your career and your organization.... GUARANTEED!
MOVE FROM TACTICAL TO STRATEGIC THINKING:

"Big Picture" Traits of the Most Successful A/E/C Principals

BACKLOG BOOSTING MARKETING AND BD TACTICS OF THE BEST PRINCIPALS:

Post-COVID Strategies for Landing New Projects
You know better than to neglect everything but what's right in front of you. But do you know how the most effective A/E/C principals' approach big-picture business strategy design, execution, and measurement? Reboot your thinking with a high-level look at the very best practices.
What's the best strategy for your niche services, your commodity services, or if you provide both?

7 hurdles to achieving sustainable growth.

How to manage rapid growth's huge cash demands

Pros and cons of expanding into new markets

How to prioritize, plan and monitor strategic expansions.

Why most firms' strategic plans are a waste of time, and how to make yours different

Developing an action-oriented strategic plan that doesn't gather dust.
BONUS IMPLEMENTATION SUCCESS TOOLS:
Business Plan Template: A simple but effective annual plan you can complete in less than 2 hours

New Hire Cash Flow Template: How to estimate the cash flow impact of hiring new talent

PSMJ's best-selling research report: "Best Practices for Strategic Planning in A/E Firms," (a $297 value)

PSMJ's checklist for successful strategic planning (including preparation, the retreat, and follow-up)
Ready to flip the BD script and get more bang for the buck? Learn how to laser focus your firm's efforts on the most profitable work and keep your backlog full.
Which markets currently offer high profitability?

Ways to get testimonials from 100 of your most important clients.

Pre-qualify good clients and cull out the bad ones.

Deal gracefully with bad clients

Submit fewer proposals and get more work

Turn Project Managers and clients into marketers

Cross-selling and up-selling to your best clients.
BONUS IMPLEMENTATION SUCCESS TOOLS:
PSMJ's 3-D model of the A/E marketplace

PSMJ's most recent A/E Quarterly Market Forecast on the 55 largest market sectors (a $297 value)

Video: What kinds of clients are NOT worthy of your marketing/proposal investments

The latest PSMJ survey data on the relative profitability of various A/E markets

Assessment tool to define which clients are "Strategic," which are "Quality" and which are "Base"

PSMJ's proprietary Go/No Go app for deciding which projects to pursue and increase the odds of winning those you do pursue

DESIGNING A STRUCTURE FOR YOUR SUCCESS

Rethink Your Firm's Org Chart and Put the Right People in the Right Roles



FINANCIAL MANAGEMENT SECRETS FOR CRUSHING YOUR PROFIT GOALS

How can you develop new revenue streams? What are the "vampire-costs" that silently suck the financial lifeblood from A/E/C firms? Just a few tweaks to your management practices can yield startling returns.
Why obsessing about chargeability won't boost profits

2 factors that combine to drive your firm's profitability.

How

A/E firms use

Intellectual Property to consistently achieve a Direct Labor Multiplier of over 5.0

Case studies of how A/E firms use Value Pricing to boost profitability

How to set the optimum price for each of your major markets

9 ways to increase your pricing (and get away with it)

What is "Net Revenue Deficit" and why is it so important to achieving high profitability

How your firm's financial performance compares with similar firms and top performing firms
BONUS IMPLEMENTATION SUCCESS TOOLS:
PSMJ's latest data on the 3 factors that drive profitability

Worksheet to identify your firm's Intellectual Property and develop a strategy to take advantage of it

PSMJ's latest pricing data for the 9 largest A/E markets

Pricing model tool to optimize profits in each major market you serve

How your firm ranks on the 13 most important financial metrics
Reviewing and redrawing your org chart's layers and branches can yield stunning ROI and position your firm for growth. So where do you start, and how do you know when you have it right?
How a "market-based organizational structure" can be beneficial for your firm

How to move to a new organizational structure without drama and trauma



How to get offices to work together
Why profit centers are passé, and what's a better way to organize.
How to get real value from your Board of Directors.
13 project management tactics employed by the most successful A/E firms
How to objectively evaluate the PM performance
4 steps that turn your PMs into superstars
Why the Estimate-to-Complete method for controlling budgets won't work for many PMs
How to stay on top of projects without micromanaging
Assuring that you have enough PMs for your current and future workload
BONUS IMPLEMENTATION SUCCESS TOOLS:
Organizational report card calculator
Org Options Pros & Cons Analysis Tool
Format for an effective Authority Matrix
Business unit cooperation assessment tool

The best method for evaluating PM performance



1-year license for PlanTrax, PSMJ's tools for controlling budgets and schedules (a $297 value)
10 things you must know about PMs' projects
Ground rules for conducting effective project review
PM headcount calculator tool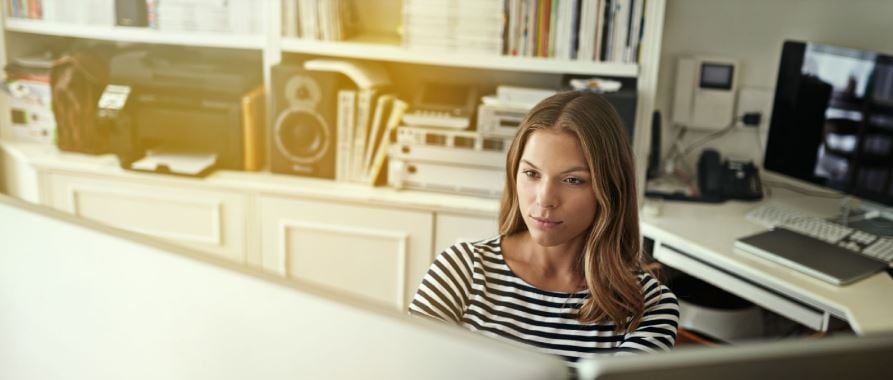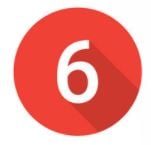 MAXIMIZING TEAM VALUE AND PRODUCTIVITY:

Hang onto Top Performers, Develop Them to Full Capability, and Recruit More Like Them
OWNERSHIP & LEADERSHIP TRANSITION:

Preparing For, and Managing Through, Inevitable Change
From mergers to acquisitions to internal ownership transfers, how a firm changes hands will have a profound effect on principals. In this session, get answers to your critical questions about the process.
Why so many ownership transitions fail and why others succeed

What to do when an employee says, "I want become an owner"

Why ownership is different from leadership

The 3 parties to every ownership transition – and which one must always take priority

The built-in conflicts of interest between current owners and new owners – and how to overcome them

3 keys to successful first-generation ownership transitions.

Why your valuation model must sync with your strategic growth goal

Firm valuation strategies that stand up to scrutiny

PSMJ's proven 6-step ownership transition process that works for both buyers and sellers.

How to use Share Appreciation Rights to start making younger employees feel like owners

The 3 magic words that will make rising stars eager to buy stock in your firm.

The best ways to finance your ownership transition

What to do about your ideas for firm-wide improvement

Recognizing – and overcoming – the 3 major barriers to achieving organizational change
BONUS IMPLEMENTATION SUCCESS TOOLS:
The worst ownership prospectus we've ever seen, so you see how NOT to do it

Sample of a Share Appreciation Rights agreement

73 terms you must consider in your buy-sell agreement

Top 3 Ideas Financial Improvement Impact Calculator
Attention to staffing levels and skillset inventory is important, but a truly effective principal knows how to leverage team member strengths and work around weaknesses. Learn how the top 1% of principals balance workload/resources, attract and retain the most productive contributors, move employees from an entitlement to a "intrapreneurial" culture, and apply proven secrets for motivating key employees.
Smart compensation strategies for not overpaying or underpaying your staff

How to use the "Wage Index" to set salaries, not area-based cost of living.

4 factors that affect how management positions, from PM to CEO, should be compensated

How to employ flexible working arrangements to attract new talent, hang onto your current staff and cut overhead costs

Developing a bonus program that works for your firm

HR policies of the most profitable A/E firms

Recruiting the best and brightest new grads

Recruiting Millennials that will fit into your culture.

How to find mid-level and senior-level professionals

How to recruit great talent in a virtual hiring environment

How to make sure candidates accept your job offers
BONUS IMPLEMENTATION SUCCESS TOOLS:
PSMJ's model for managing utilization proactively (instead of reactively)

PSMJ's most recent data on A/E employee turnover

The most recent data on the effects of the Covid-19 crisis on employment and wages

Data to benchmark the effectiveness of your firm's bonus program

PSMJ's latest data comparing HR policies of the most profitable vs. least profitable A/E firms

The difference between a "reward bonus program" vs. an "incentive bonus program"

Video: How Burns & McDonnell (a perennial "Fortune 100 Best Places to Work") recruits Millennials

Level Up With On-Site Training
Maximize your entire team's skill level when you bring this dynamic training in-house with a program customized for your firm. It's the cost-effective way to develop superior Principals at the enterprise level.
Copyright © 2020. All rights reserved.