Ready for employee improvement at an enterprise level, but lack the time and resources to train a trainer?
Let PSMJ help with that.
A 2019 workforce survey conducted by payroll administrator Paychex revealed that while 96% of respondents would stay with an organization offering professional development opportunities, only 44% think their employer provides enough options to learn and grow. That means it's very likely your A/E/C firm's most important contributors fall into the Dissatisfaction Gap, and are vulnerable to recruiting by competitive firms that make training a priority.
Retain your most important contributors while helping them build valuable skill sets
PSMJ's In-House Training Programs deliver a high-impact custom learning experience tailored to your A/E/C firm's most pressing needs. For each session, seasoned experts with deep A/E/C industry knowledge identify skill deficits, incorporate your business objectives and unique challenges, then create and conduct a turnkey training program that improves the performance, enthusiasm, and engagement of your entire team.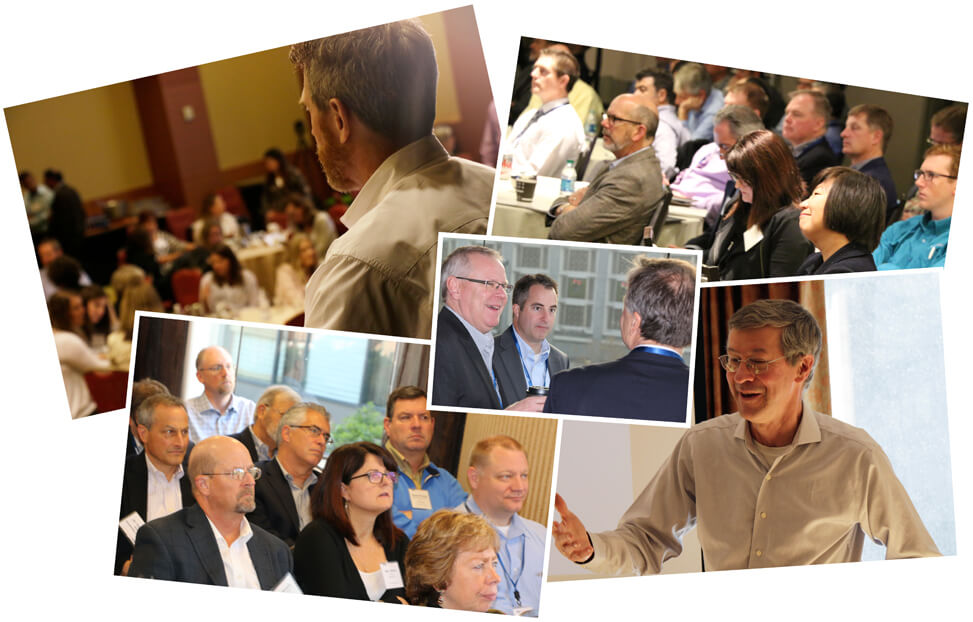 PSMJ In-House Training Programs include:
Pre-program analysis and benchmarking
A full two-day intensive, interactive, and participative seminar
Emphasis on and/or tailoring of specific subject modules
Private, proprietary discussions and a unique firm focused experience
Post-program assistance with implementation
The following programs can be tailored to your firm's needs and brought directly to your team:
Bring any of PSMJ's training programs directly to your team virtually. Our virtual In-House Training seminars include all of the material of the in-person bootcamps, but are tailored to address the specific challenges your company faces. PSMJ also offers In-House Live Webinars, customized to the topics of your choosing and taught live by a PSMJ Instructor just for your firm.
This unique experience allows you to bring your team together remotely, encouraging a strong company culture and ensuring your team is all on the same page. To learn more about our in-house virtual training options, please visit PSMJ's Virtual In-House Training.
"

I think it was very valuable and we will be able to leverage the strategies to deliver improved services and increase our profits

"
Alfonso Salgado, SAA | Human Resources Manager
"

I have been manager for 25+ years and this was the best PM course I have had. You always can learn more.

"
Kevin Wales, Goodwyn Mills Cawood, Inc. | Vice President
"

Overall best seminar I've ever attended. Gave key insight to improvements and confirmation to what aspects I'm already doing.

"
Matthew K. Thomason, GMC | Airport Planner
"

This was a great learning opportunity to not only access my own professional growth, but to view others on my team while seeing how to promote their development.

"
Edward Kim, KTGY Inc. | PM, Design
"

I recommend this training to many more people @ Reclamation. Definitely worth my very limited time.

"
Steve Dundert, U.S. Bureau of Reclamation | Environmental Engineer
"

I would like to express our appreciation for you helping to make our event the best one yet. We truly value the knowledge you passed on and look forward to putting some things into practice.

"
Jean-Paul Brissett, Quality Counts | CEO
Our instructors and speakers are successful leaders in the A/E/C industry, so you can count on reliable, real-world training from experienced professionals who have been in your shoes.
To learn more about how PSMJ can help your organization, please fill out the form below and a member of our in-house team will be in touch with you shortly.
[hubspot_form id="6d1e50a6-59fd-41ed-93fb-9fcea6363d60″]
Client Success Stories

See for yourself what some of our in-house training clients have to say about the process and the results.

Association Partnerships

Teaming up with PSMJ gets your association non-dues revenue and great learning opportunities for your members.

Looking For More Information?

This free download contains details on our training solutions, case studies, data, and more.