Course Overview
Once you've completed the work breakdown structure, established a project schedule, and selected the key members of the project team, it's time to prepare a financial plan for the project. In this chapter, we'll describe how to accomplish this in a way that allows you to meet the client's and your firm's critical success factors.
We also provide information that helps project managers understand how their project finances fit within the overall financial management of their firm. Price, cost, budgets, estimates, fees, revenues, etc.—there always seems to be confusion about these terms. Are they the same thing or different? If they are different, what is the difference?
This course will not attempt to make the project manager into an accountant; however, a basic understanding of these terms is vital to establishing the project budget. Assuming that the PM has completed the planning and scheduling phase, it is now time to align the project budget to the tasks in the project management plan. Topic covered include: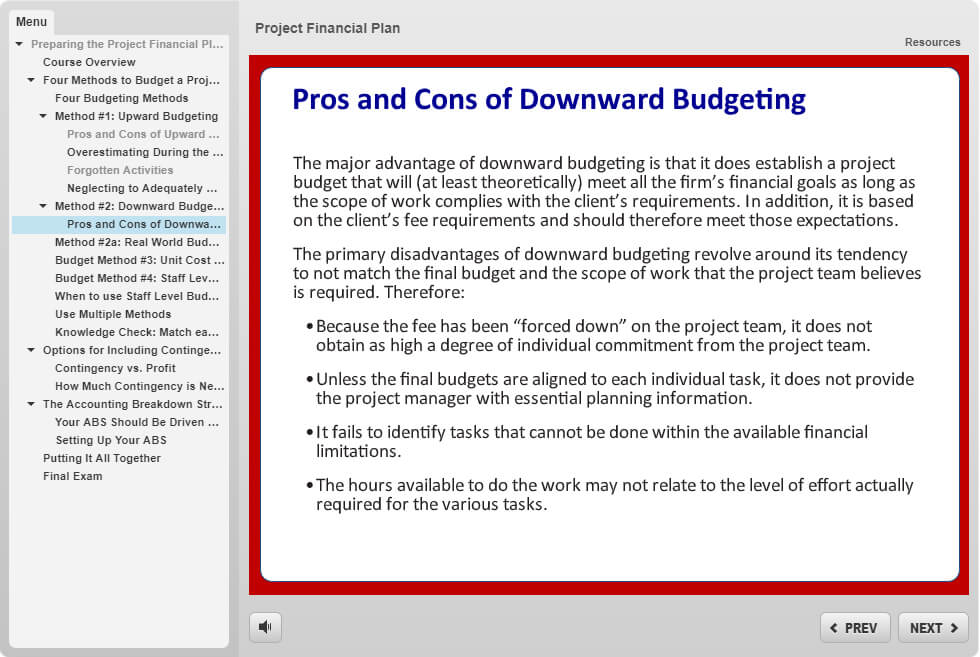 Five methods to budget the project
Contingency vs. profit
Three things you need to know before submitting a price
The accounting breakdown structure
DURATION: One Hour
FORMAT: On-Demand
CREDITS: This e-learning course is approved for 1 PDH.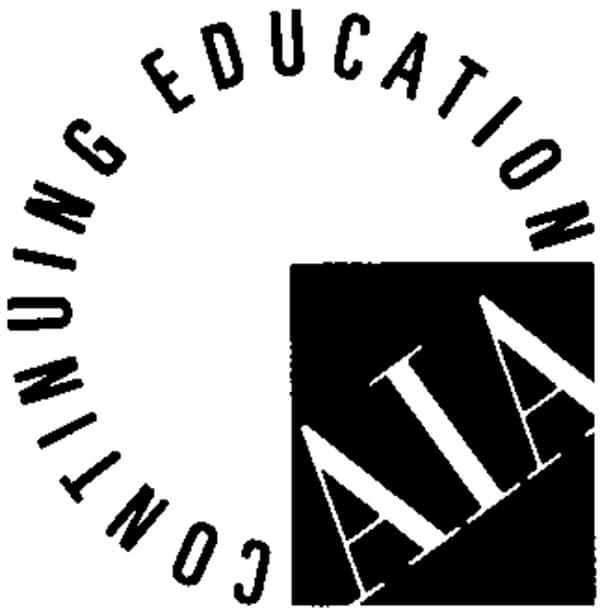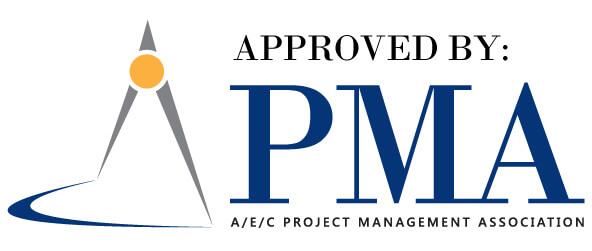 COST: $95 (Only $47.50 for AECPMA members. Learn more about membership here)
GROUP TRAINING OPTIONS: Do you have a group of individuals who would benefit from this course? Contact us for details on special group pricing and other options to make team learning easy and affordable!
100% MONEY-BACK GUARANTEE: PSMJ's e-learning courses are built with proven strategies and tactics to make you more successful.  If the skills and tools you acquire don't make a positive difference in the way you manage projects, just let us know and we'll refund your fee. Every penny.  No questions asked.