The intensive program packed with practical, step-by-step instructions for improving engineering project delivery, financial performance, and client satisfaction




WHERE:

Williams Center Tower 1, Tulsa, OK

WHEN:

February 22-23, 2023
With over 41,000 engineering firm professionals trained so far, PSMJ's legendary A/E/C Project Management Bootcamp remains the MUST-ATTEND skill-building experience for rising leaders

.
For over 20 years, sending key staff through PSMJ's A/E/C Project Management Bootcamp has been standard practice for engineering firms committed to superior financial results, ecstatic clients, and a winning culture. Smart executives know their most valuable contributors will return with new confidence and new skills to deliver eye-popping profit and project performance. Now ACEC Oklahoma has partnered with PSMJ to bring this breakthrough event to Tulsa!
Register now and learn how to:
Master the 11 must-use parts of an ironclad project schedule
Avoid 5 budget busters that put projects in a financial hole
Keep projects and teams on schedule and budget when working remotely
Negotiate win-win subcontractor agreements
Seize new revenue opportunities through upselling and cross-selling
Apply "wow!" factors that help turn clients into champions
Spot and fix profit killers before they become major problems
And 47 additional use-them-now skills for transforming your career and your professional value.
PLUS you get PSMJ's best-in-class implementation tools, calculators, checklists and ongoing one-on-one support that lesser imitators can't touch!
EVERYTHING YOU NEED TO MASTER A/E/C PROJECT DELIVERY IN OUR NEW OPERATING ENVIRONMENT
Get ALL of our time-tested profit-boosting project management secrets PLUS what every Project Manager needs to thrive. Learn how to:
Manage project team members working from anywhere
Communicate with clients who are working from anywhere.
Pause and re-start work to minimize disruption and preserve cash flow
Run virtual meetings without losing productivity.
Add more value and keep pipelines full by bringing in work from existing clients.
Our A/E/C Project Management Bootcamp graduates say it best:
"Thanks so much! Loved the pacing and it was definitely a great and powerful experience. The amount of in-depth content covered makes it feel like you've covered a week's worth of information in two short days."
"It was a very practical and well organized course and Alan was energetic, engaged, experienced and extremely knowledgeable about the material. Two thumbs up."
"I took this bootcamp over 10 years ago and this one was by far more useful and interactive, I would highly recommend Michael to others, he made the training fun, informative and relevant."
Sam Brunswick
PAW Consulting Engineers
Hannah Bannister
Kronberg Urbanist + Architects
Donavan Rae, P.E.
Lumos & Associates
"It was an excellent, high-quality program that honestly all PM's in the AEC field should take."
"Jay was great to learn from and I'm going to implement what I've learned to take my professional development to the next level"
"I really enjoyed the course and I learned a lot that will help me do my job better."
Katie Hogan
Schemata Workshop
Alec Eastman
ACDM Architects

Josh Gera
Ensign Engineering
The A/E/C industry's most immediately valuable professional training program hits EVERY aspect of superior project management

In just two days at this world-class meeting facility, A/E/C Project Management Bootcamp will teach you the skills, hacks, secrets, formulas, trouble-shooters and problem-solvers that make engineering firm executives and clients delighted with project progress and outcomes:

Increase Productivity AND Develop New Business: Keys to a

Becoming a Super-Valued PM

Planning Projects For Success: Timelines that Meet Milestones

Your Successful Project Financial And Profit Plan: Win at Budget and Cash Flow Management
Lead the Project Team While Managing Scope Creep and Project Changes

Budget and Schedule with Earned Value Management: Stay in Control of Projects and Out of Trouble
Managing Clients and Yourself: Keys to Keeping Projects Profitable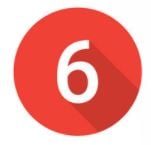 Your A/E/C Project Management Bootcamp Coach Does More Than Train... He Inspires Rising Stars to Shine!
Your instructor has years of practical, hands-on experience successfully managing projects at some of the industry's most admired and profitable firms. In addition to technical expertise and financial acumen, he brings unmatched passion for passing on their hard-won lessons and inspiring others to excel. Don't expect to hide on the back row. You WILL be engaged, energized, and inspired to crush your goals!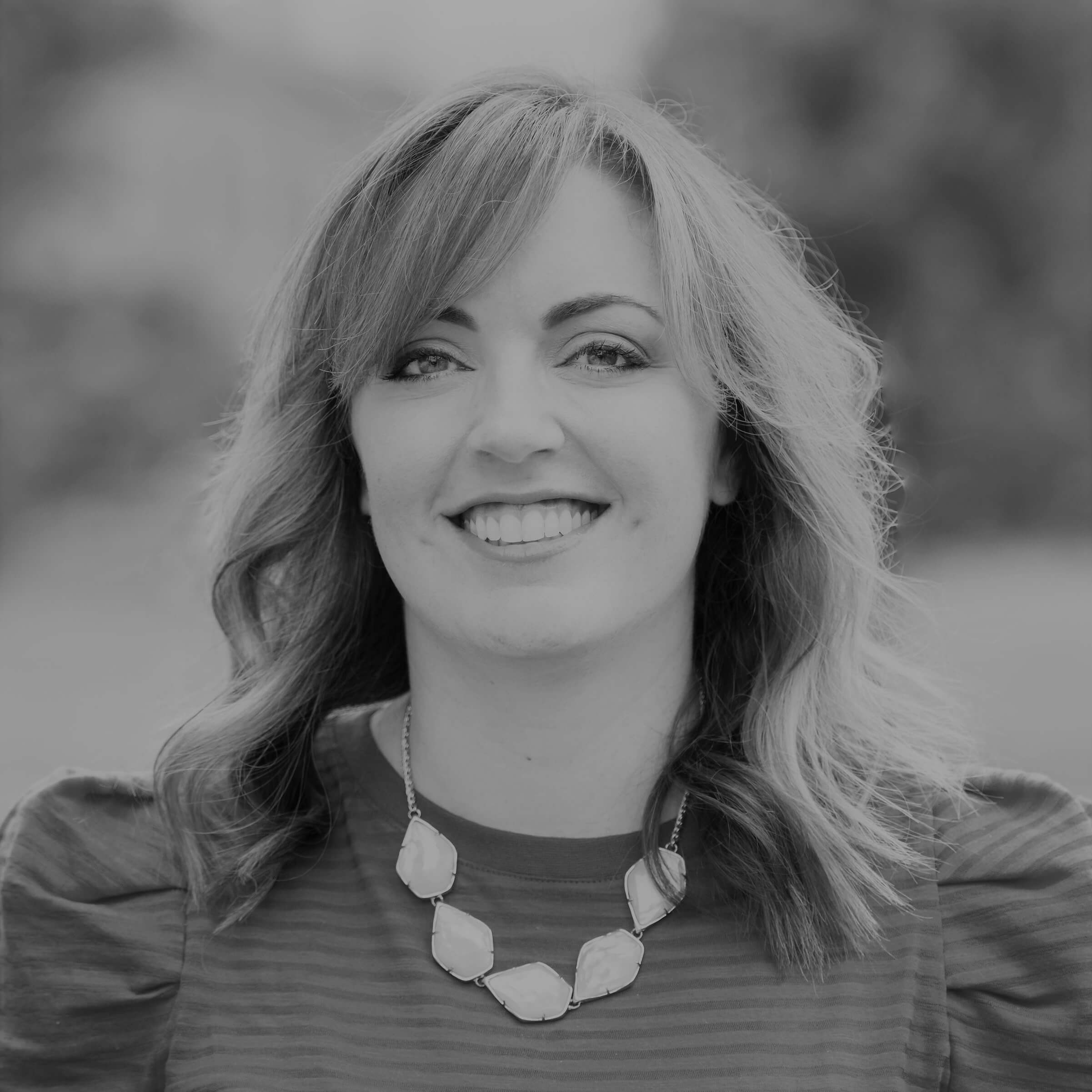 Emily Tilgner
Senior Consultant

PSMJ Resources
Emily has a passion for making complex ideas simple and easy to integrate as well as bringing efficiency into her organizations. Her experience draws from a background in engineering design leading to working in construction and commissioning – this experience has given her insight into all sides of the industry and how to approach projects holistically to create a successful product and process. With nearly 20 years of experience in the A/E/C industry, she has gained insight into how to plan projects, manage design, costs and construction, collaboratively work with all project team members and how to lead teams. This background allows her to understand projects and processes from all sides of the table.
Emily is a professional engineer who spent 12 years practicing at a national MEP firm, Henderson Engineers, Inc. As Director of Kansas City Operations at Henderson, Emily led a team of engineers responsible for managing a wide range of projects, from small national accounts to large corporate, education and performance space projects.
Emily then took an opportunity to become a Principal at Lankford Fendler + Associates, another national MEP firm in Kansas City. Her role included overseeing various project types, but she took the lead on creating a formalized business development strategy and tracking system and project management training. At her time with this firm, she was responsible for landing one of the largest projects in the firms 20+ year history.
The construction industry took notice and Emily moved to McCownGordon Construction where she first helped to bolster the project development department then shifted to become Vice President of Building Performance Solutions which houses several teams: mechanical, electrical and plumbing, structural, commissioning, sustainability and virtual design and construction. She became a licensed commissioning authority and started the commissioning services department at McCownGordon which was not a service previously provided.
Emily has a Bachelor of Science degree in Architectural Engineering from Kansas State University. She is a registered professional engineer with WELL AP and Qualified Commissioning Provider accreditations. She is a past board member of Wonderscope Children's Museum and past Chair of the UMKC Civil and Mechanical Engineering Advisory Board.
Project Managers are Key to Every Job's Success.
How can they protect your firm's financial interest AND achieve the client's business objectives? By learning dozens of real-world formulas, processes, and strategies guaranteed to boost revenue, profit, and client satisfaction.
A/E/C Project Management Bootcamp...
Turns each Project Manager into a profit center:
Teaches Project Managers to enforce on-time, under-budget performance:
A/E/C Project Management Bootcamp graduates practice PMs budgeting and scheduling discipline plus how to hold all team members, including the client—responsible for staying on course.
Empowers Project Managers to ensure customer satisfaction:
The best PMs ensure each job's profitability. This Bootcamp shows how apply A/E/C firm business management techniques to every decision and incorporate complex financial realities into project execution.
This Bootcamp shows PMs how to monitor clients' happiness quotient, nurture good business relationships and report back to management at the first sign of something amiss.
Helps Project Managers become business leaders:
Transforms Project Managers into new business generators:
Few members of your team are better positioned to sell new business, especially upselling and cross-selling, than PMs. This training teaches how to see and seize opportunities for getting the next project.
Today's PMs have the potential to become your firm's future leaders. This Bootcamp shows you how to visualize the big picture, then internalize and represent the firm's business goals to the outside world.
GUARANTEE: This training program is focused on helping you become an even more valuable member of your firm by explaining profit-boosting techniques used by the most successful leaders. We're confident this course WILL help you – as it has thousands of other A/E/C project managers. If this program or the skills and tools you acquire don't have a positive impact on that goal, we will refund your fee or arrange for you to attend another PSMJ program at no cost. You take no risk!
Continuing Education Credit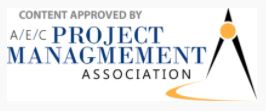 A/E/C Project Management Bootcamp is AIA CES-registered to provide this content. This Bootcamp earns you up to 13 LU Hours, CEUs, or PDHs. Not all state and licensing boards accept these programs for learning units.
This Bootcamp earns you 13 credits towards certification with the A/E/C Project Management Association. This is the only industry-specific certification available for A/E/C Project Managers. Learn more by visiting www.aecpma.org.
For more information, please contact our education team at (617) 965-0055 or inhousetraining@psmj.com.